How to Take Care of Your Scalp This Summer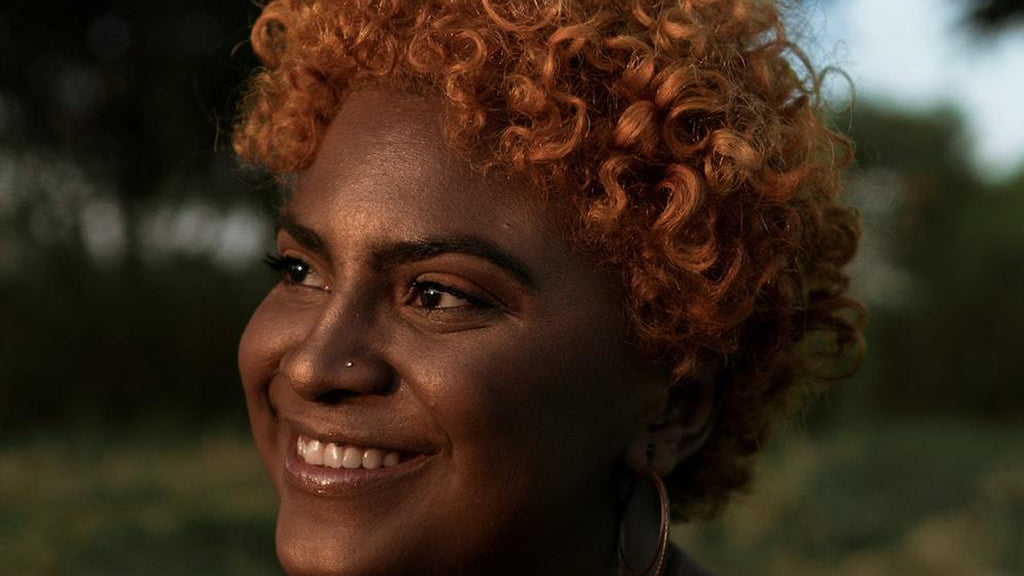 Summers are here! While we all love bright sunny days, the sun can wreak havoc on your hair. If you deal with a lot of hair problems during summers, it's time to check your scalp health. During summer, your scalp produces oil in excess. This can lead to problems like dandruff, itching, hair damage and even hair fall. 
What can you do to keep these problems at bay? Follow these tips to learn how to take care of your scalp and keep it healthy and clean this summer.
Choose the right shampoo

It is very important to keep your scalp clean and dry during summers. This doesn't mean you overwash—as "over-shampooing" can affect your scalp health too. Washing your hair twice to thrice a week is recommended. Regular washing reduces chances of bacterial and fungal infections. Choose a shampoo that suits your needs:
For thick, coarse or curly hair: Use a hydrating shampoo to add moisture to your hair. A sulphate-free shampoo is a bonus!

For fine and straight hair: Use volumizing shampoos that have gentle ingredients—they're kind to your strands, don't weigh them down and also add fullness.

For damaged or colored hair: Strengthening or fortifying shampoos are a good option for damaged, over-processed, highlighted or weakened hair. Make sure your shampoo is rich in proteins and is free of sulfates, parabens and mineral oils.
If you're wondering how to take care of your scalp and strands with a DIY recipe, here's our fix: In a jar, add ⅛ cup coconut milk, ⅔ cup baking soda, ½ tsp vitamin E oil, 15-20 drops of tea tree oil, ½ tsp olive oil and ¼ cup filtered water. Shake well. To shampoo, use a teaspoon amount, or more if needed. Store upto a month.
Try scalp massages
Another key aspect of the topic, how to take care of your scalp, is scalp massages. Regular scalp massages boost your hair as well as scalp health. The benefits of scalp massages are endless—they promote blood circulation, reduce product build-up, remove dead skin cells and stimulate hair growth. Massage your scalp regularly with your fingertips or a scalp massager. You can massage your scalp while washing your hair or use essential oils for a relaxing massage on hot summer days. Using a wooden comb is another great way to boost blood circulation and promote scalp health.
Exfoliate your scalp

We all know the importance of exfoliation for healthy skin. But we tend to forget to exfoliate our scalp. Neglecting scalp exfoliation, especially during summers, can lead to dull hair, clogged follicles and dandruff. This is why scalp exfoliation is crucial for healthy, lustrous and thick hair. 
Be super gentle when exfoliating your scalp to avoid irritation. While choosing scalp scrubs, go for the ones with hydrating ingredients and steer clear of harsh exfoliants. Exfoliate your scalp once every few weeks. Avoid over-exfoliation as this may throw off the pH balance of your scalp.  
Eat the rainbow

A balanced diet is essential for a healthy scalp. Bad eating habits can damage your hair and have an adverse effect on your scalp health. If you have a dry scalp, try adding omega-3 and fish oils to your diet. You can also add salmon and chia seeds to your meals. Protein is crucial for healthy hair and scalp. If you are vegan or vegetarian, you can add hair supplements after consulting your doctor. It's also necessary to keep your scalp cool during hot summer days. Eat fruits and vegetables with high water content, like melons, berries, cucumber, broccoli and celery. Drink at least eight to ten glasses of water every day. You can also consume coconut water and fruit juices for extra hydration.
Hydrate, hydrate, hydrate
If you have dry and flaky scalp and are wondering how to take care of your scalp, you need to give some TLC to your scalp. It's very important to keep the moisture levels balanced to maintain scalp health. Choose products that can nourish and hydrate your scalp. Products like the Back To Your Roots Scalp+ Hair Prewash are a great option to provide much-needed nourishment to your scalp. This incredible hair mask balances oil production and pH levels. It contains oil-balancing, antibacterial and anti-inflammatory ingredients that help relieve itchiness and scalp sensitivities. You can also use nourishing oils like coconut and argan oil to boost your scalp health.