Shaz & Kiks is a beauty brand founded by two sisters who have an immeasurable bond that is built on encouragement, care and laughter.
We spent all of our childhood summers in the lush, green foothills of the Himalayas. This is where we learned from our grandma the power of harnessing Earth's natural ingredients to holistically take care of yourself — practices rooted in Ayurvedic science and passed down by generations of Indian women.
We have taken these ancient Indian rituals and now reimagining them for all.
INSPIRED BY SUMMERS IN THE HAMALAYAN FOOTHILLS

CREATED BY 2 SISTERS

INSPIRED BY SUMMERS IN THE HAMALAYAN FOOTHILLS

CREATED BY 2 SISTERS

A LITTLE ABOUT SHAZ
As a kid, I actually didn't enjoy the experience of using handcrafted Ayurvedic beauty formulas that my grandma so lovingly made. Don't get me wrong, I loved the benefits and rituals, but always craved for a better experience when it came to the formulas.
So it wasn't a big surprise that I become an engineer and focused my career on innovation and product development. When Kiku and I started talking about creating an Ayurvedic beauty brand, my first thought was "Yes, let's share these amazing ingredients with the world, but let's create the most sensorial and unique formulas that makes you actually excited about haircare!"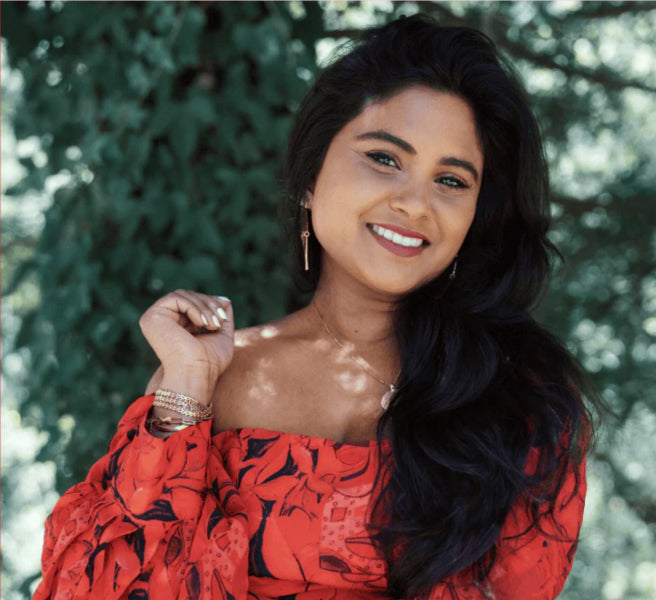 A LITTLE ABOUT Kiku
I was always first in line when our grandma would sit down in her garden and call all the ladies in the family to come to get their hair massaged with her handmade oil mix. I loved learning about the different Ayurvedic plants, how to grow them, how to take care of them, their benefits & their history.
I loved learning so much about Indian culture, that's what I studied as an undergrad. I took my passion for beauty, history and heritage and created SHAZ & KIKS to celebrate our cultural roots and make Ayurvedic haircare more accessible and universal.

Our Roots