Looking For Good Natural Hair Products?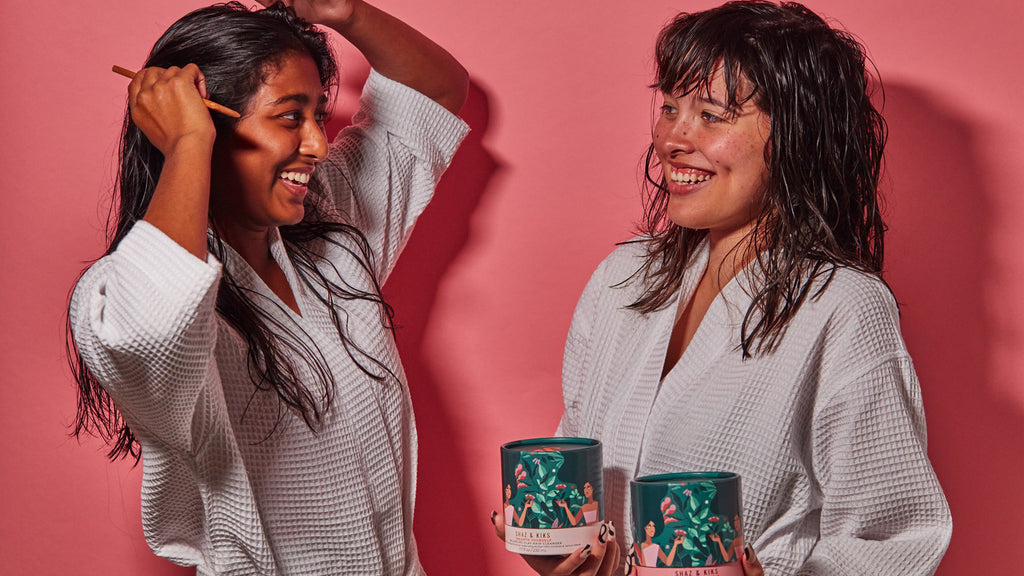 If you are confused about how to switch from chemical-based products to toxin-free good natural hair products, then read on to clear all your doubts
In recent years, with the rise in environmental awareness, there has been a shift towards "clean beauty" products. However, this shift is not easy. Many people struggle with transitioning from chemically formulated hair products to clean, plant-based ones. They have questions about what factors to consider while selecting good natural hair products and which ones to avoid. 
The importance of good natural hair products
Strong, healthy hair is undoubtedly something most people seek. Unfortunately, despite having no dearth of haircare products, the majority of people suffer from hair issues. According to a research article, almost 50% of the world's population has dandruff and according to the estimates of the American Academy of Dermatology, close to 100 million Americans suffer from chronic hair fall. 
Most chemical-laced shampoos have a harmful mix of surfactants, solvents, and sulfates which rob your scalp of moisture and end up damaging  hair follicles. Conditioners that are made to soften the hair also have ingredients like processed palm oil that clog the scalp and causes product build-up. All these factors prompt the need of using good natural hair products that give you healthy hair without compromising your scalp health or long-term hair growth. 
Ideal hair care routine
An ideal hair care routine does not need to be too long or complex. In fact the simpler, the better. One should prewash and wash their hair once or twice a week with a gentle shampoo and then condition hair with an emollient-rich conditioner that is non-comedogenic. One should also use a hair mask a few times a month for added hair nourishment. 
Things to consider before buying good natural hair products
Climate Appropriateness
Some ingredients only work well in certain weather. For instance, glycerin-based hair products will deprive your hair of volume and make hair oily in humid weather but will work well in dry and cold weather. Look for products that are season-appropriate and have ingredients that do not react negatively to weather changes. If you stay in a hot climate then you might want to use hair products that have anti-inflammatory properties and leave a cooling effect. In colder climates, products like a moisturizing conditioner, such as Unearth Yourself Nourishing Naram Conditioner, should be added to your haircare routine.
Hair Texture
Learning about your hair texture is important before selecting a good natural hair product. It is because different hair textures react differently to haircare goods. Many brands such as Shaz & Kiks customize their products for different hair textures. Our 
Back To Your Roots Scalp + Hair Prewash
comes in two variants: one for fine and medium hair and another for dry, frizzy or curly hair. The lightweight but deeply moisturizing formula of their hair mask strengthens the hair from inside and protects them from the everyday damage of pollution and environmental stressors. 
Quality Ingredients
Your good natural hair products are just as good as their ingredients. Haircare products should not be used as mere hair cleaning agents, they should have ingredients like antioxidants and micronutrients that nourish hair follicles and promote hair growth. The Unearth Yourself Balancing Clay Hair Cleanser for all hair types has minerals like calcium, magnesium and iron that strengthen the hair. This natural shampoo also has ingredients like ashwagandha, jamun (Indian blueberry), and hibiscus that remove dandruff and product build-up while stimulating cell oxygenation. 
Toxin-Free and Eco-Friendly 
Our scalp is extremely absorbent, which means if your hair care products have toxins then they can be absorbed by the scalp and enter your bloodstream. This means the use of good natural hair products is a matter of health and safety, more so if you are a woman of color. 
Additionally, by using natural plant-based shampoos and conditioners you will be improving your hair health, as well as the environment. Research by the European Commission found that the use of chemical-based shampoos can impact "mineral and fossil resource depletion, and freshwater eco-toxicity." 
Brands like Shaz & Kirks make premium good natural hair products that are free of harmful parabens, phthalates, silicones, and synthetic dyes. Their products, like 100% waterless hair cleanser, are made with eco-friendly materials like multani mitti or fuller's earth that are good for you and the planet.