Spinach: 3 Recipes With the Best Food for Hair Growth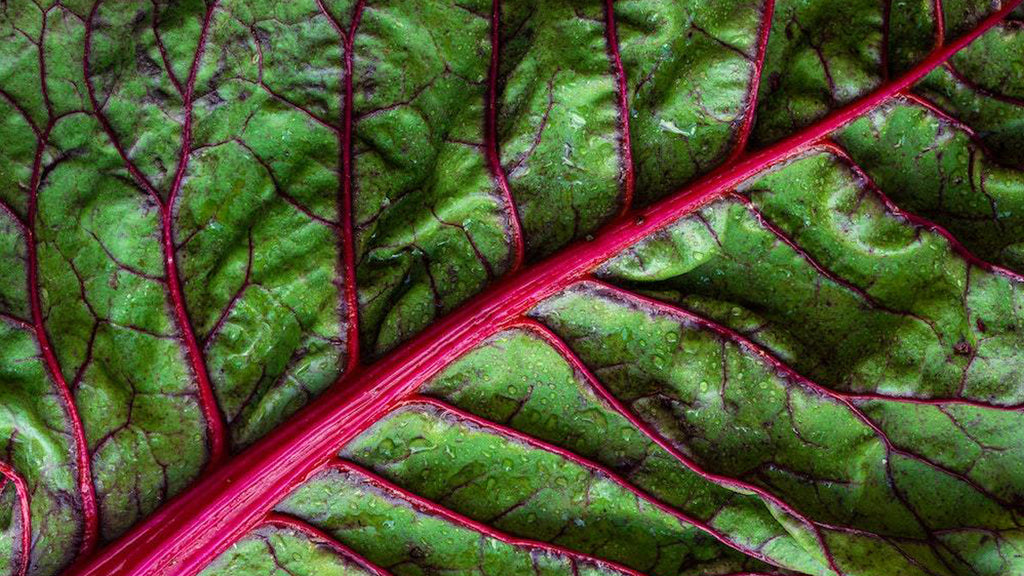 Today, Popeye's is known for the great Spicy Chicken Sandwich challenge against Chick-fil-A, but back when I was young many many years ago, we were told to eat spinach so that we could be strong like Popeye, the one-eyed sailor. Who can forget how he would always carry a can of spinach, squeeze a stream of the green stuff into his mouth and then his biceps would bulge? Or his girlfriend, Olive Oyl?

We all know that we should be eating lots of leafy green for a multitude of health reasons, and my favorite remains spinach. It's especially good for hair because it is so rich in iron, which helps in maintaining good health of red blood cells which in turn boosts scalp health, As we know, the scalp is just an extension of your skin! Iron deficiency is a big  culprit of contributing to hair fall. The levels of magnesium, zinc, folate and vitamin A in spinach are also fabulous for hair growth! 

Luckily, my teen girls also are fans of spinach. I get it into their diet sometimes without them ever realizing or noticing! Here are some simple ways in which I sneak it in!

Ramen Noodle with Miso Pesto
I can't take credit for this one but it's favorite in my household. I got this recipe from Bon Appétit  but I do add a few extra things and change the measurements slightly that I think give it a little extra jazz. I ADORE the color of this dish!
1. Combine the following in a blender or food processor into a nice green pesto-like paste:
2 cups baby spinach

1 cup cilantro

½ cup scallions

1 tbsp white miso paste

1 tsp garlic paste (or 1 clove garlic)

1 tsp ginger paste (or 1 inch cube of ginger)

½ cup grapeseed or canola oil

1 tsp toasted sesame oil

Juice of half a lemon

Salt to taste
2. Cook and drain ~10 oz of fresh ramen noodle or yakisoba noodle  per the package instructions. I usually get it from my local Asian grocery store, but now many grocery stores carry it where they have their tofu section or in their international aisle.
3. In a pan over medium heat, add the noodle and spinach miso pesto and combine. Add 1 tbsp of butter and melt and combine it together until noodles are coated in the sauce.
4. When serving, sprinkle with toasted sesame seeds.


Spinach Artichoke Puff
This is a take on the classic spinach-artichoke dip that you get at Italian restaurants. I make it but put it as a filling in a puff, just to make it more into a small meal rather than a snack/dip.
1. Thaw out 1 packet of frozen puff pastry (I typically use Pepperidge Farm brand).
2. In a pan on medium heat, melt half stick of butter. Add 1 tbsp of garlic paste or 5-6 garlic cloves chopped fine.
3. Add ~6 oz of drained artichoke hearts (I usually buy in a jar or can) but make sure to chop them up more than just quartered as they usually come. Sauté for about a minute.
4. Add chopped spinach (I usually buy a frozen packet of finely chopped spinach, microwave for 2-3 minutes, and drain all the extra water before adding it to the pan). Sauté for another minute. It's important in this step to make sure that any additional  water evaporates and it's not swimming in water.
5. Add 8 oz of cream cheese but in small chunks. Sauté and melt the cream cheese into the spinach mixture. Once melted, turn the heat off.
6. Add ½ cup of grated parmesan cheese to the mixture and salt and pepper to taste. Set aside.
7. Preheat oven to 400℉.
8. Roll out one layer of the puff pastry to about a 9" x 9" square. Before rolling it, sprinkle some flour on your rolling surface - otherwise, the pastry could stick. Cut into 9 squares each about 3" x 3 ".
9. Place about 1 tbsp of the spinach artichoke mixture into the middle of a square. Fold over the diagonal and press down on the edges of the triangle. Use a fork to press the edges down and create a pattern.Brush the top with melted butter.
10. Bake in the oven for about 20-25 minutes - until the pastry is puffed and golden brown.  



Spinach and Butternut Squash Saut
é

with Pancetta

If you're a vegetarian or don't eat pork, you can leave out the pancetta, but if you're on the fence, please do try it — it's really what gives it a magical taste! This is great as a side but also can be tossed with pasta as I did here. If you want to have it as a side, leave out adding the pasta water and pasta as the last step!

1. Cook pasta of choice per directions to al dente. Save ½ cup of the pasta water.

2. In a pan on medium heat, add about ½ cup of diced pancetta. I can usually find it already in diced form in my supermarket. Add red chili flakes and sauté until pancetta is nice and brown. Add 1 tsp of garlic paste.

3. Deglaze with white wine.

4. Add 1 packet of diced butternut squash and continue to saute until it gets brown and a little soft.

5. Add 2-3 cups of fresh baby spinach. Cook down until wilted.

6. Add salt and pepper to taste.

7. At this point, if you want to use as a side, take off the heat and add some grated parmesan cheese on top.

8. If you want to make it a one pot meal, add the pasta water and then the cooked pasta. Mix everything until incorporated. Take off the heat and add ½ cup of grated parmesan. 

Check out all of Shaz's hair-healthy recipes here.