How Often Should You Wash Your Hair?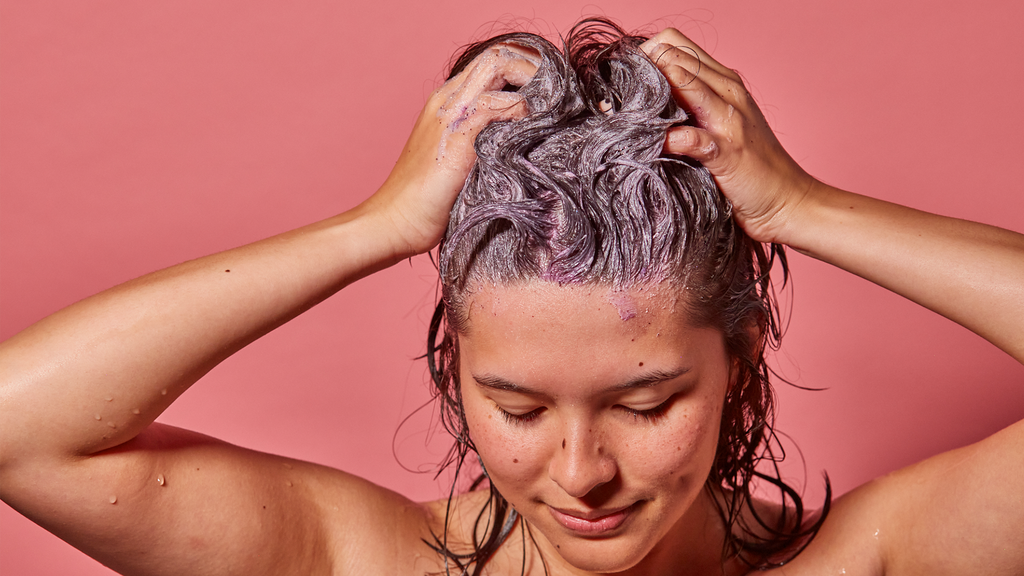 Whether you have finely textured strands or sensitive flaky scalps, here is an ideal schedule for how often should you wash your hair depending upon your hair type
Why is it important to give your hair a regular wash? How often should you wash your hair? Should oily hair types wash more frequently than people with flaky scalps? Scroll down to know the answers to some of the most important hair care questions.
Why do you need an adequate hair-washing routine?
Although dry shampoos have earned a top spot on our must-haves list for their ability to save precious time while adding volume and texture to greasy hair, experts believe that skipping a wash can be detrimental to the hair and scalp health, irrespective of your hair type. For instance, people with scalp conditions like dandruff may experience a build-up of bacteria and flakes if they take long breaks between hair washes. On the other hand, washing too often can strip the hair of its natural oils and lead to dull hair color along with dryness causing further hair damage. So how often should you wash your hair? The key is to consider your hair type before deciding what hair washing regimen is suitable for you. This will not only allow you to wash your hair the right amount but will also help you choose the right hair care products.
How often should you wash your hair? 
The general rule of thumb for hair wash is 2-3 days. Regardless, how often you should wash your hair may differ depending on your hair type.
Fine textured and greasy hair
Fine-textured hair tends to get greasy quickly as those with finer hair have more oil glands on their scalp. This hair type can easily fall flat and acquire a greasy shine. If not washed enough, an accumulation of dead skin cells can result in itching, irritation and visible flakes on the scalp.
How often should you wash your hair?
People with fine hair should wash their hair more regularly - at least thrice a week to keep their scalp clean and strands healthy. Try the Scalp + Hair Prewash, a creamy hair mask formulated with twenty nutrient-rich Indian Ayurvedic herbs, oils and flowers. An incredible scalp moisturizer, it contains oil balancing and anti-inflammatory properties and infuses essential vitamins, minerals and antioxidants into your hair.
Coarse textured and dry hair 
This hair type doesn't become that greasy and is characterized by dry, brittle hair that is less easy to manage if washed very frequently. However, taking a long wash break can also be counterproductive, leading to impurities and product build-up causing clogged hair follicles.
How often should you wash your hair? 
Those with coarse hair can wash 2-3 times a week. If you have extremely dry hair, washing often can strip the hair of its natural oils, making it drier and more prone to damage. Choose a shampoo that treats the roots as well as the strands. The Scalp + Hair Prewash for thick, curly hair, is free of sulfates, parabens, synthetic dyes and fragrance. It contains nourishing oils that soften and moisturize the tresses. Its key ingredients include amla oil, kokum butter, neem oil and turmeric root oil which effectively moisturize the scalp and form a protective shield around the tresses to help reduce damage. The presence of neem, an anti-fungal and anti-inflammatory plant, also helps soothe scalp sensitivities like itchiness.
Medium hair 
If your hair is neither too thin nor too coarse, it is important to consider your environment before sticking to any rigid schedule. If you live in a city, your hair may be constantly exposed to pollutants and toxins, making it imperative for you to wash your hair more frequently than if you stay in a cleaner surrounding.
How often should you wash your hair?
Wash your hair at least 2-3 times to get rid of any dirt, sweat and grease. Use an all-round shampoo that will absorb excess oil and build-up while moisturizing your hair and keeping your natural oils intact. Try the Balancing Clay Hair Cleanser that gently exfoliates the scalp and treats unclogged pores. It contains multani mitti (clay) minerals, the natural absorbent properties of which purify the scalp and eliminate germs.