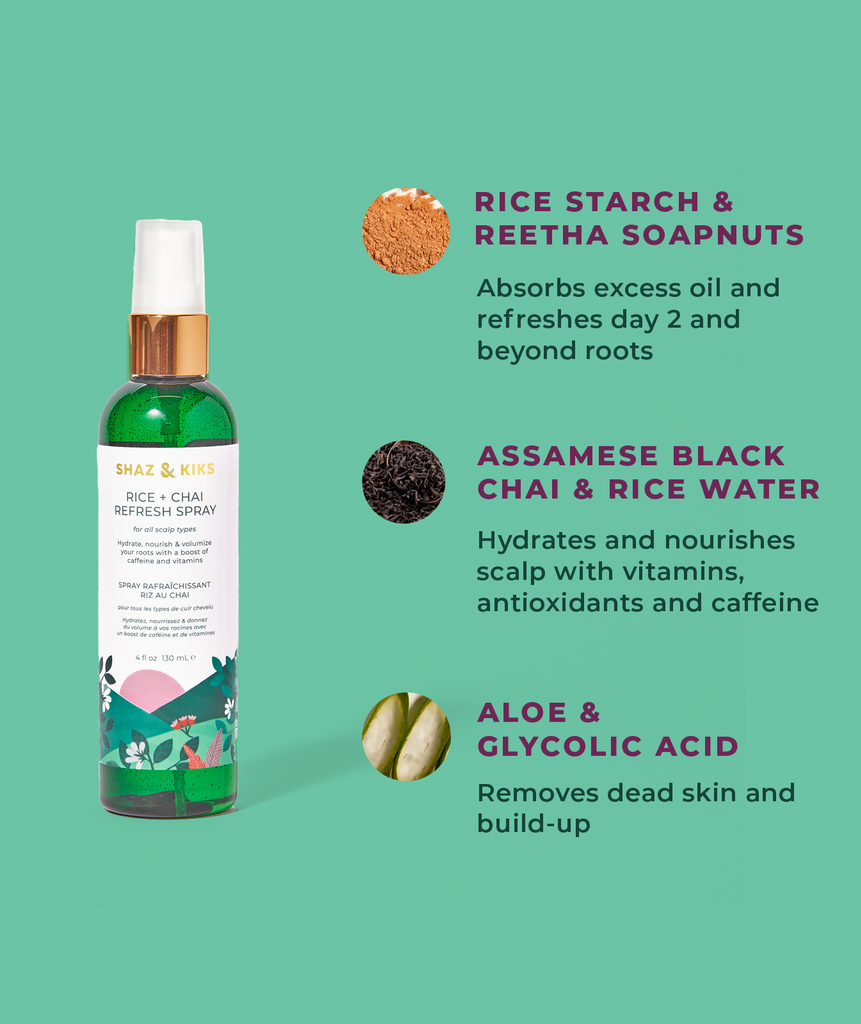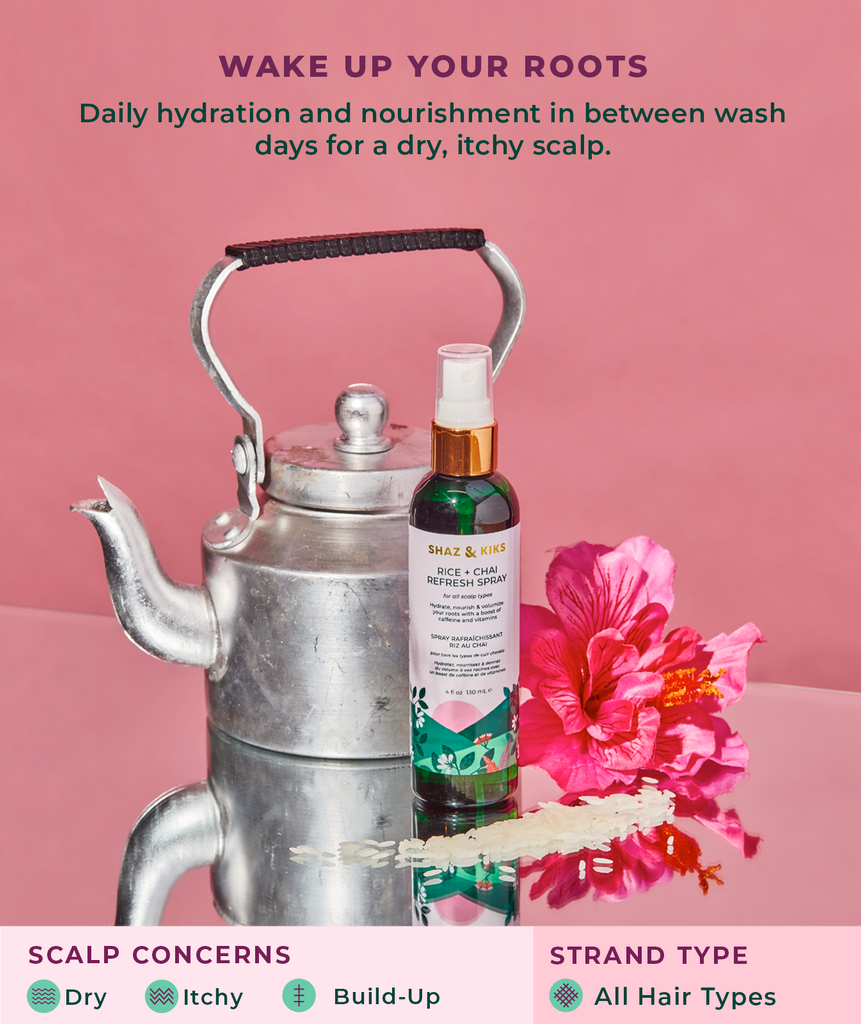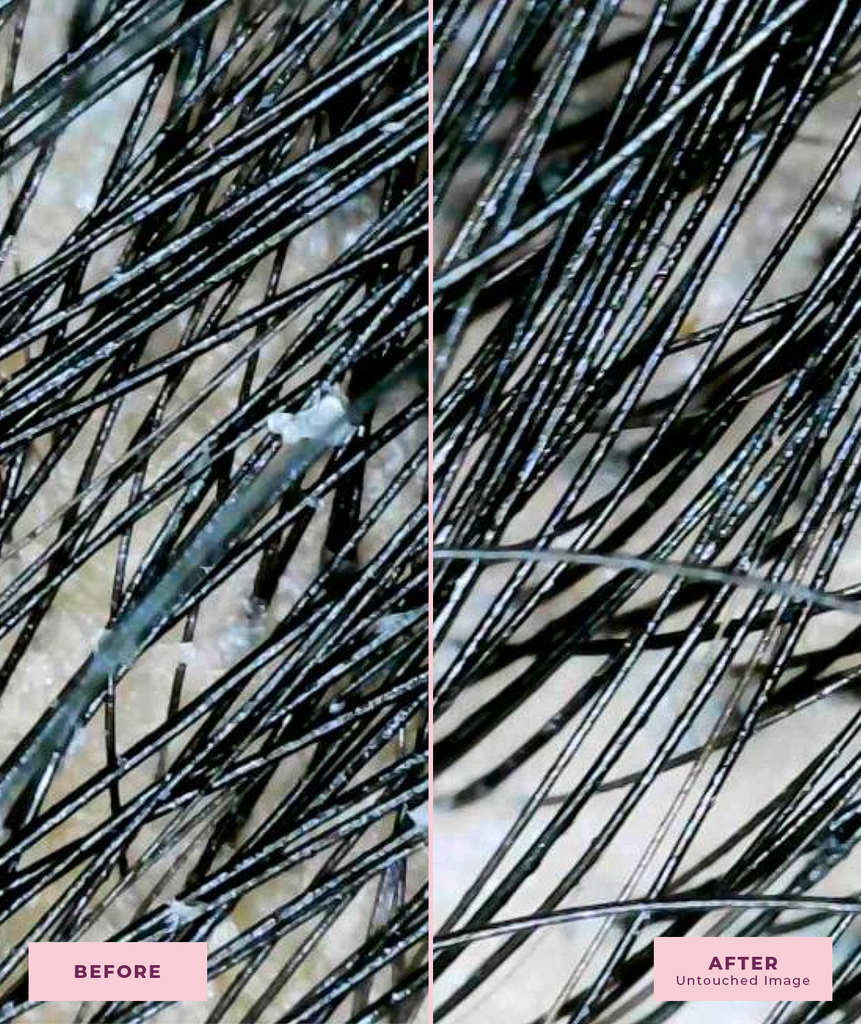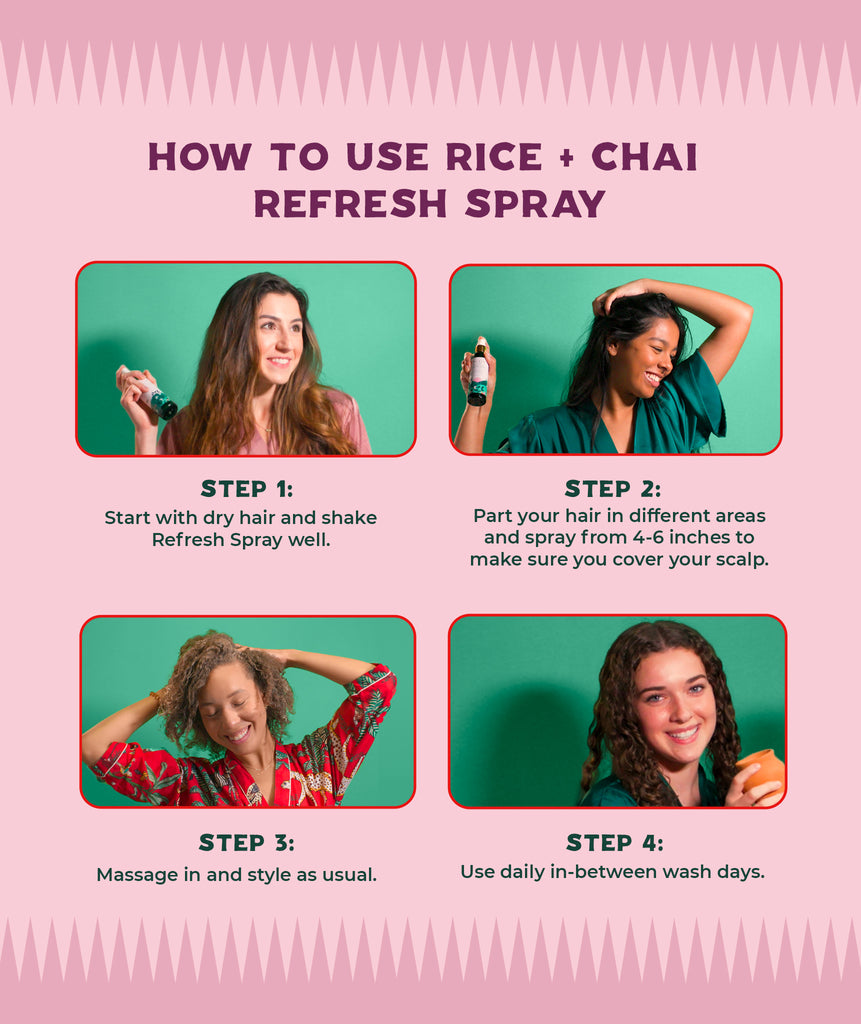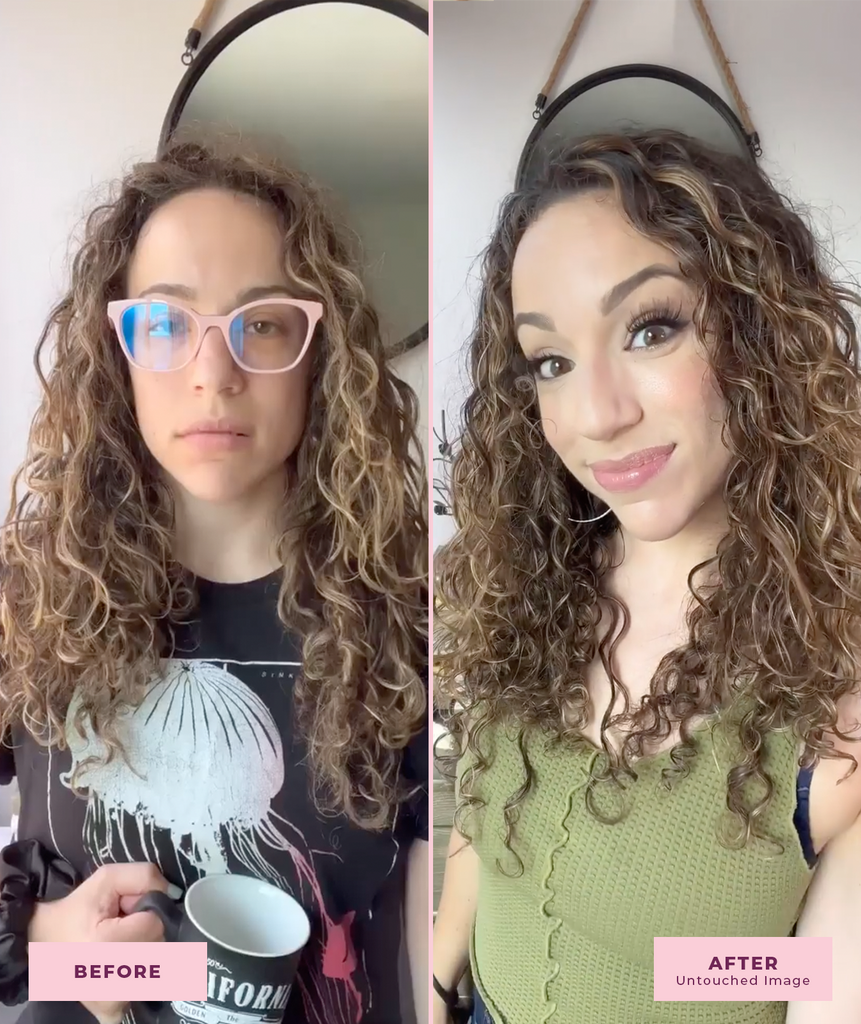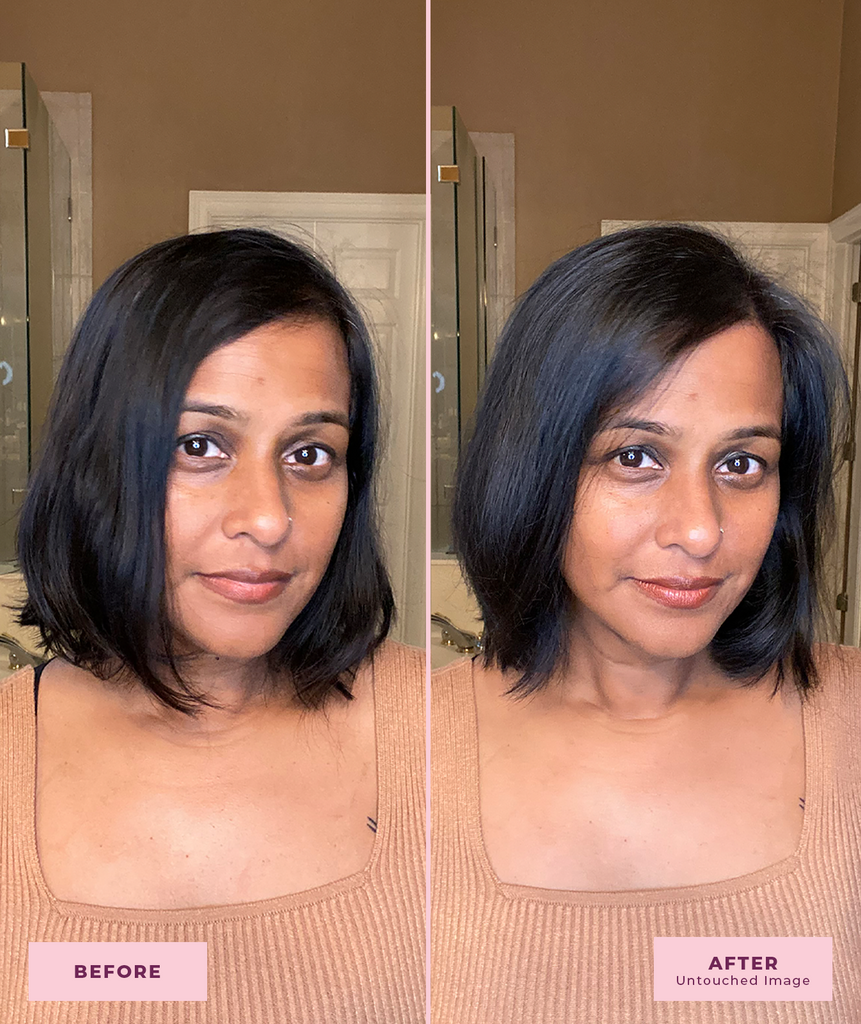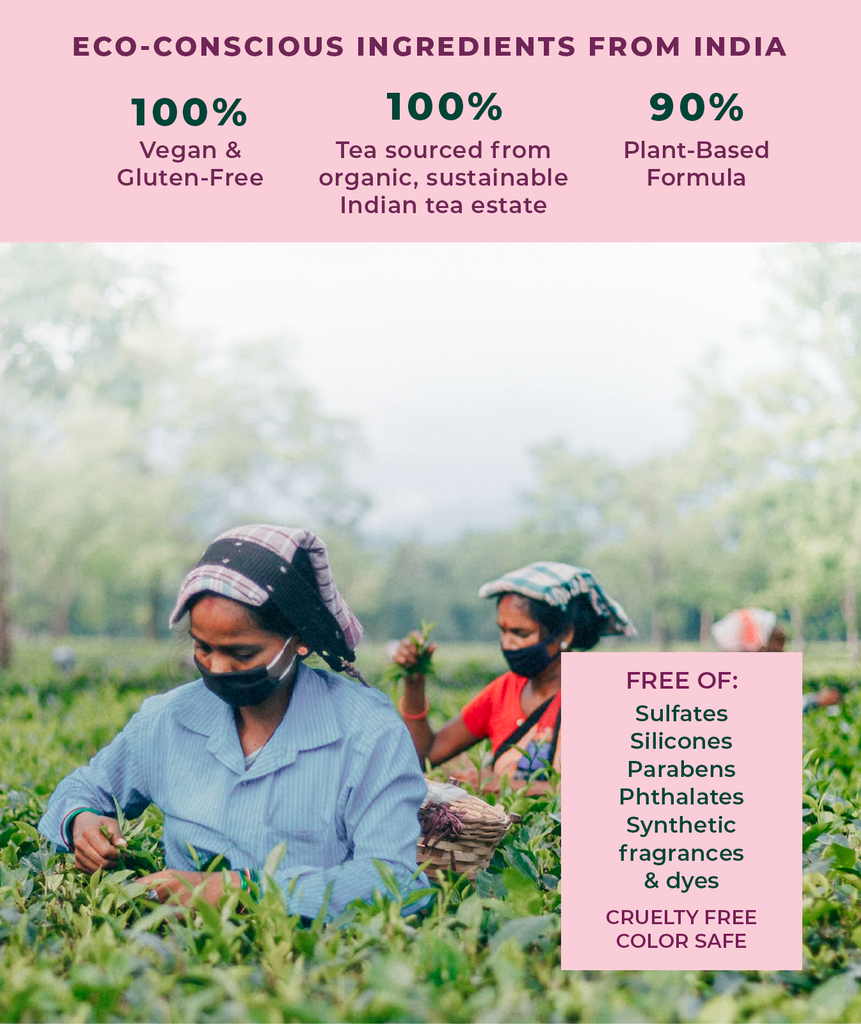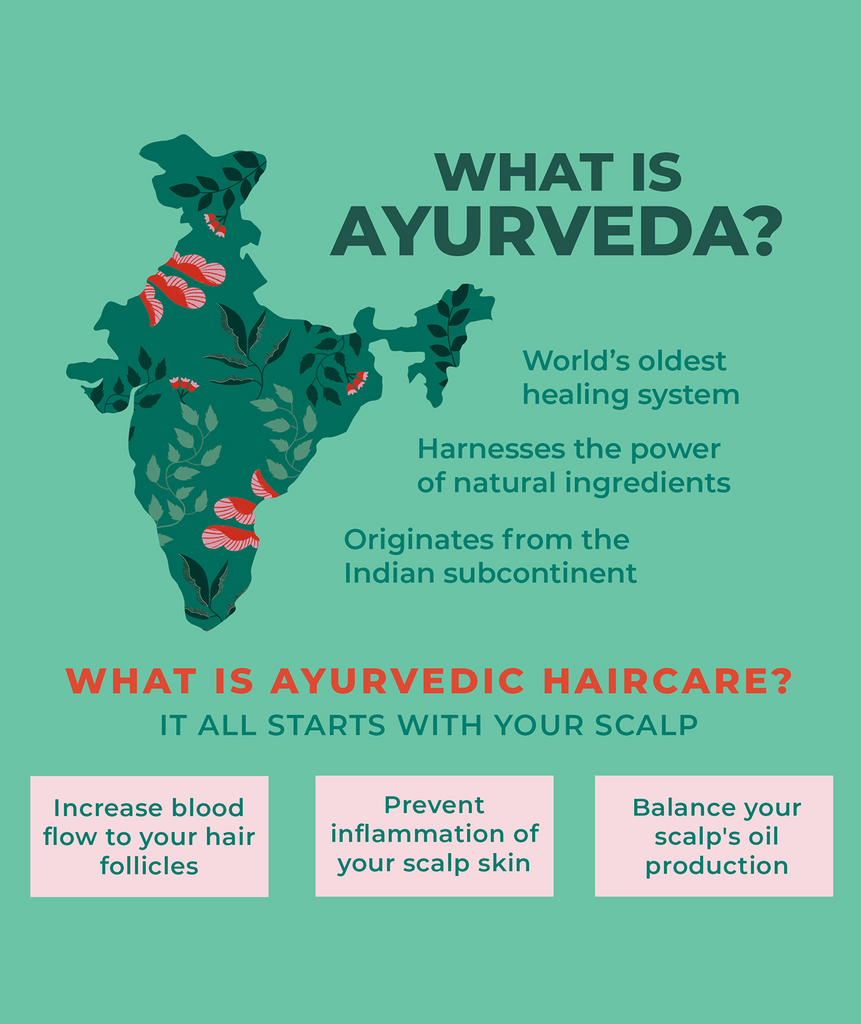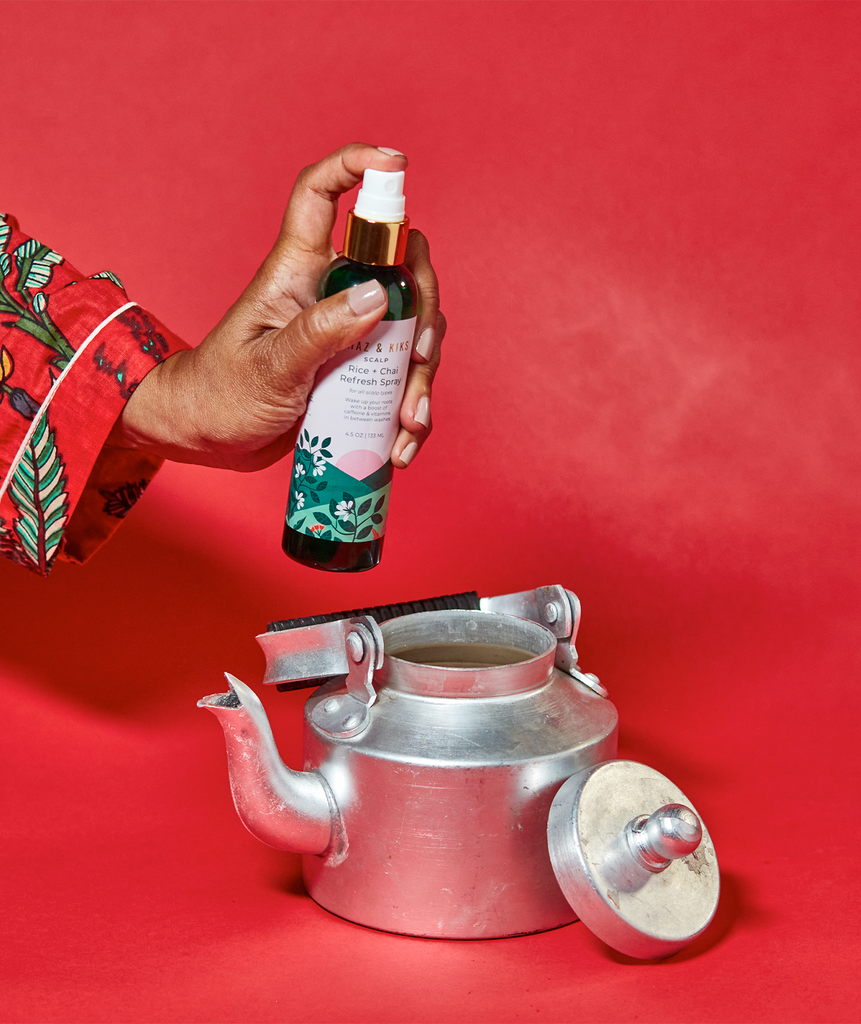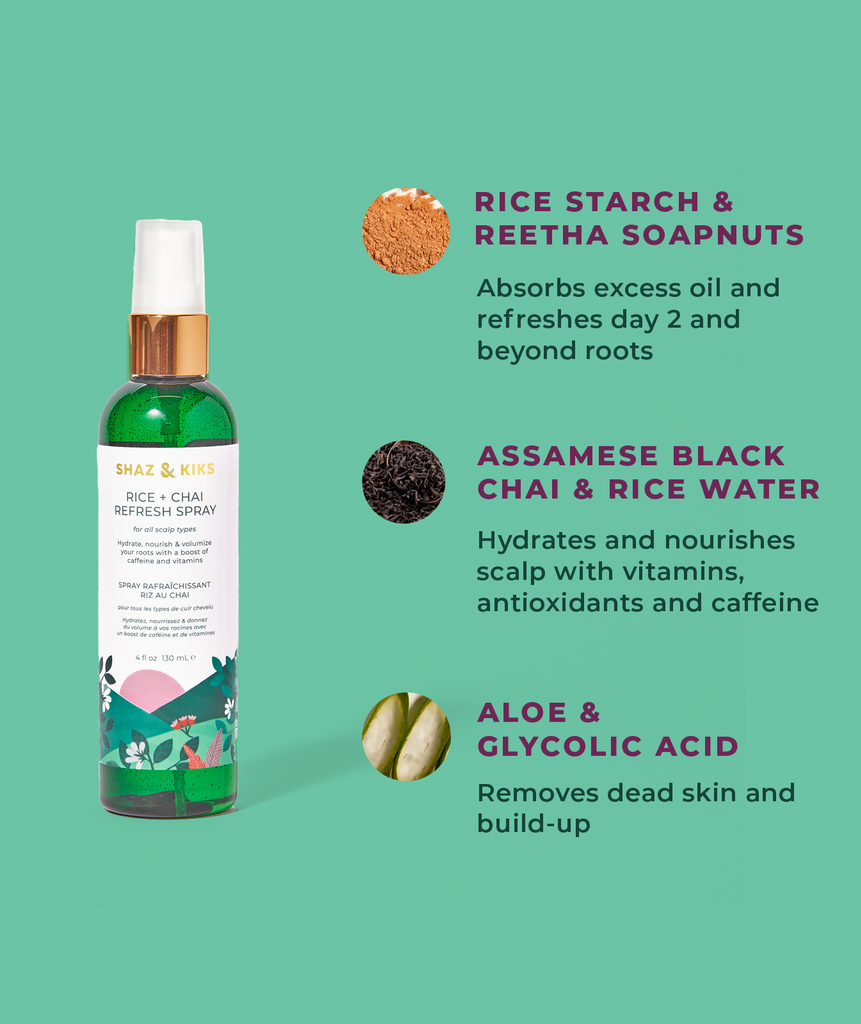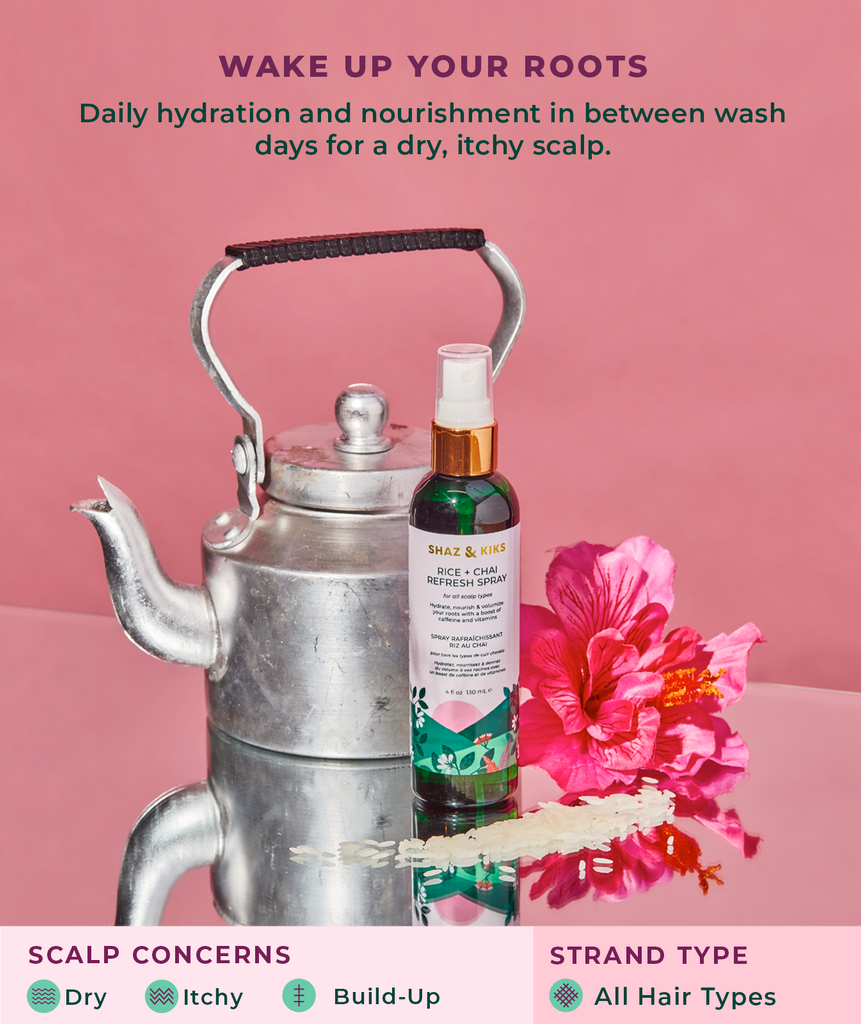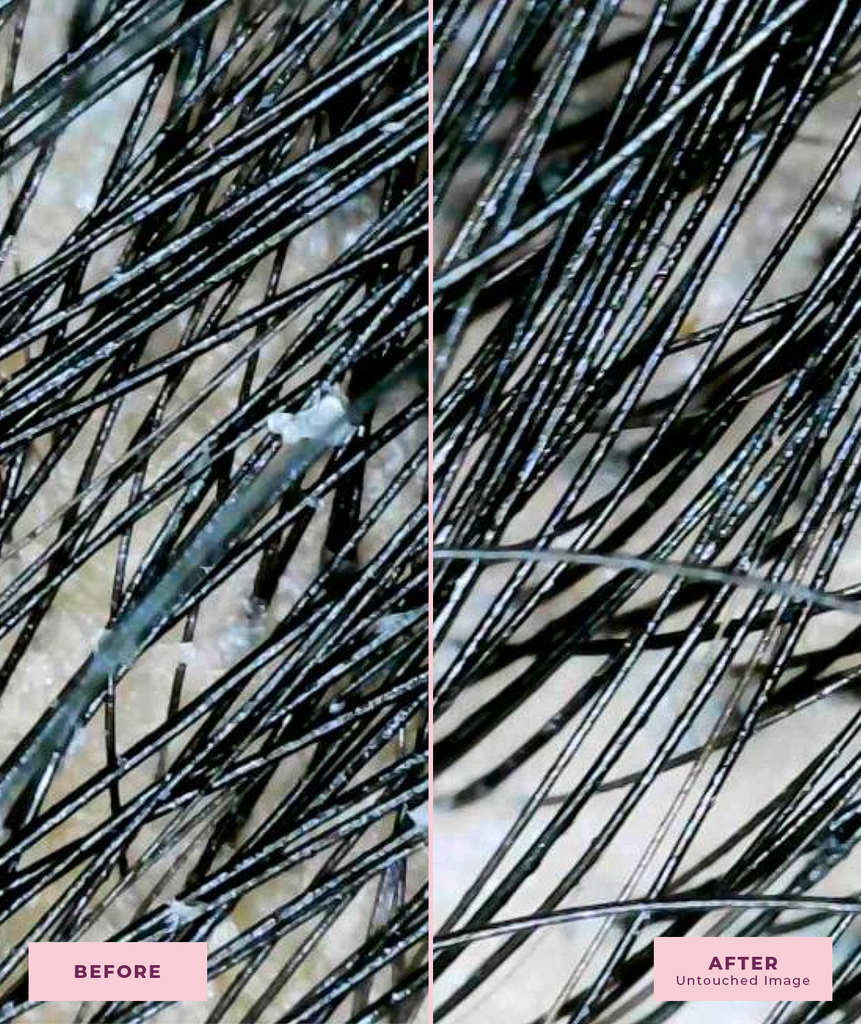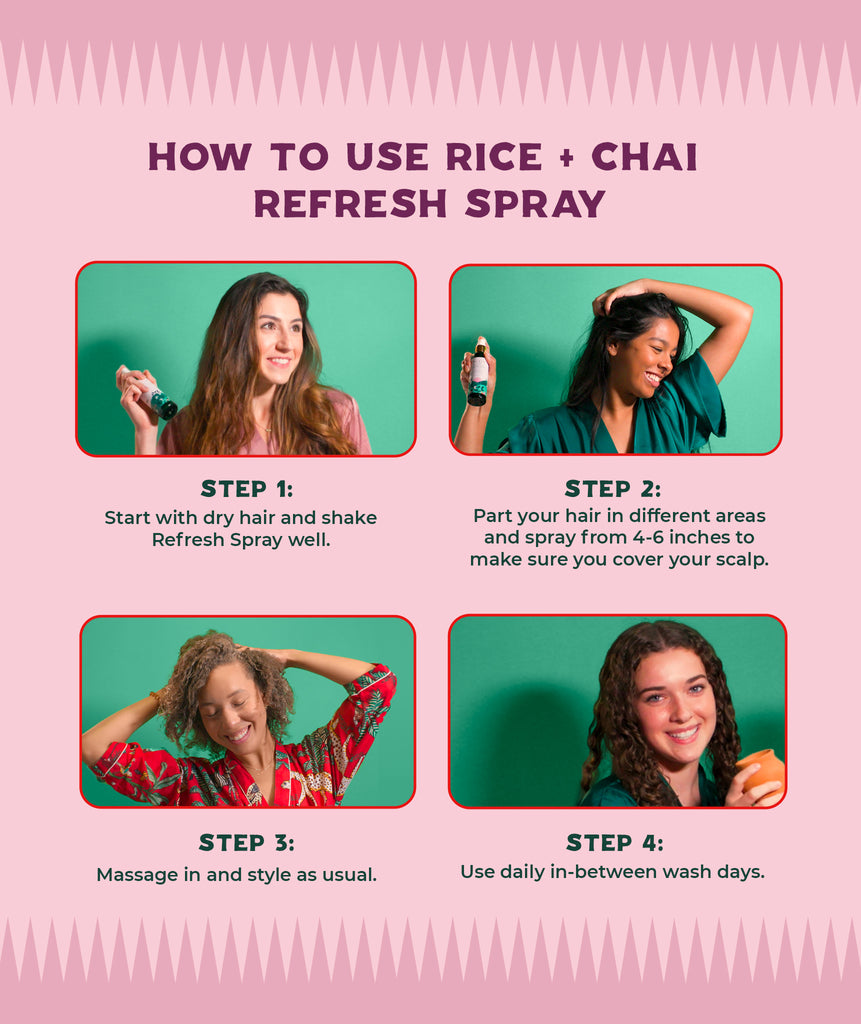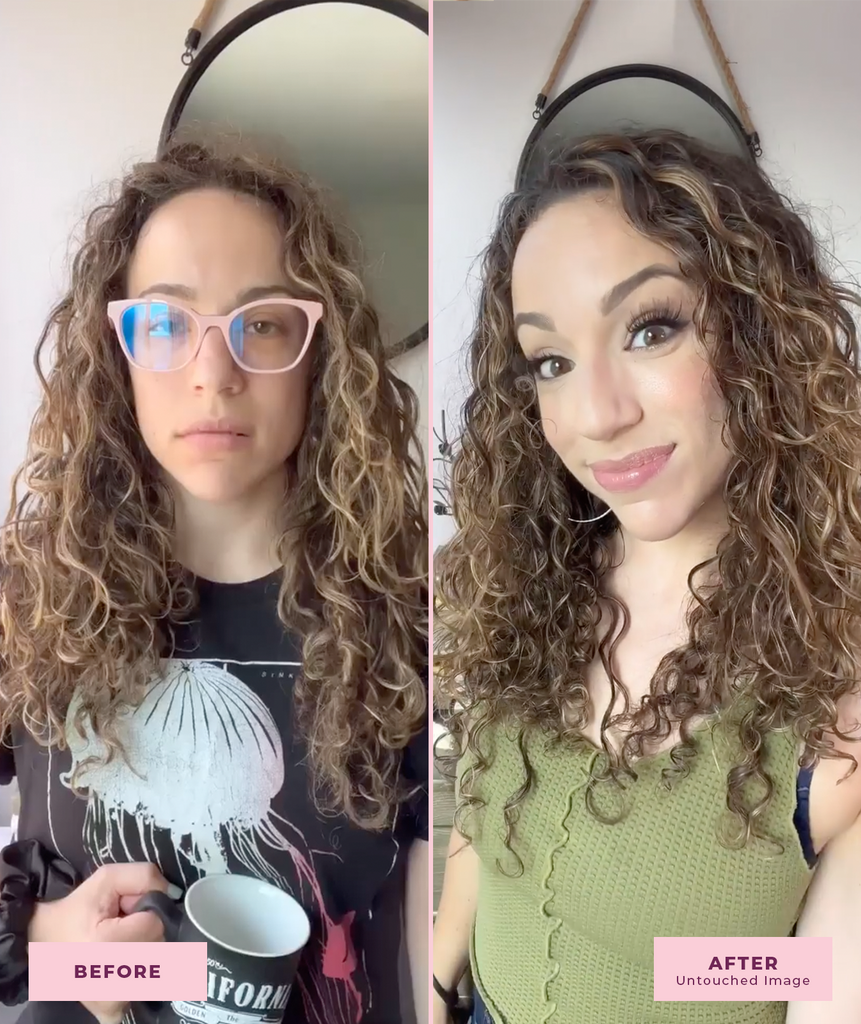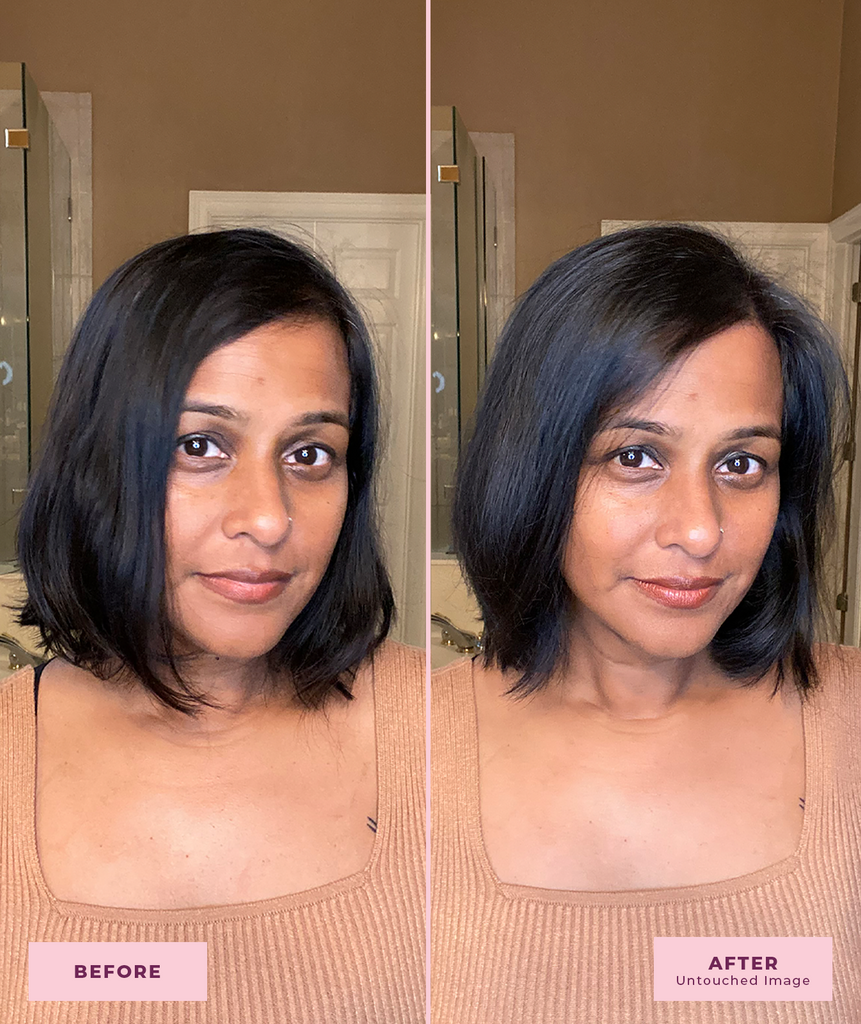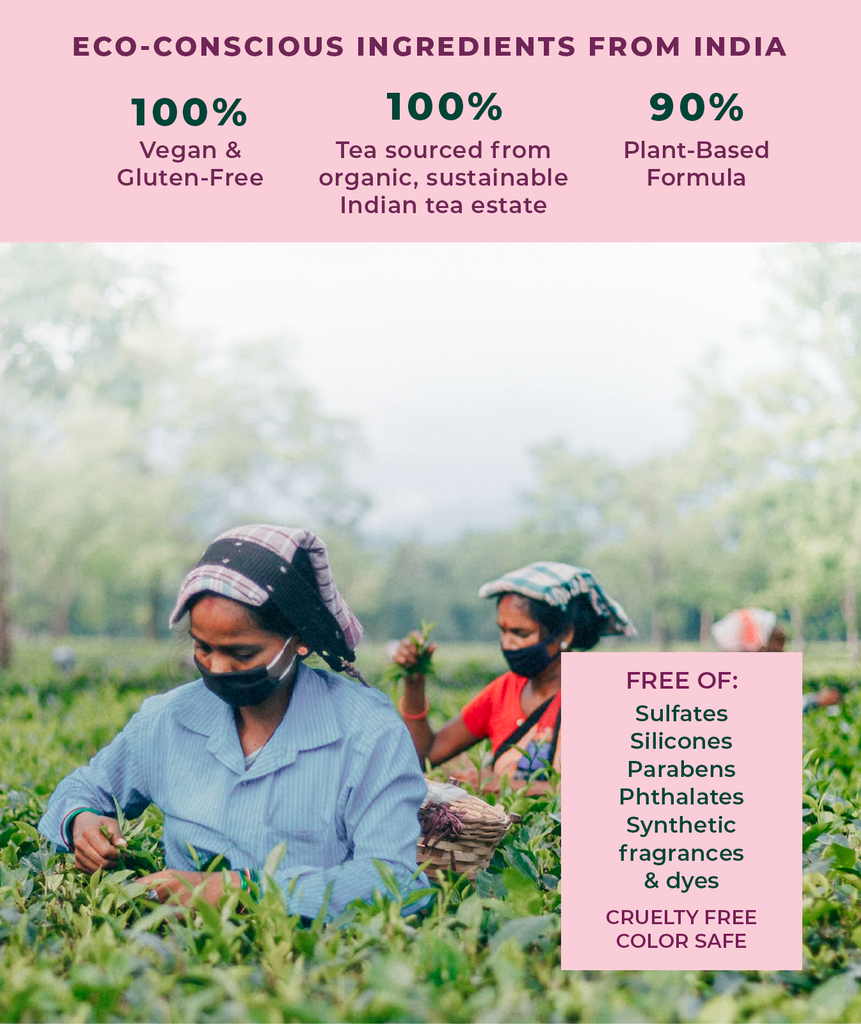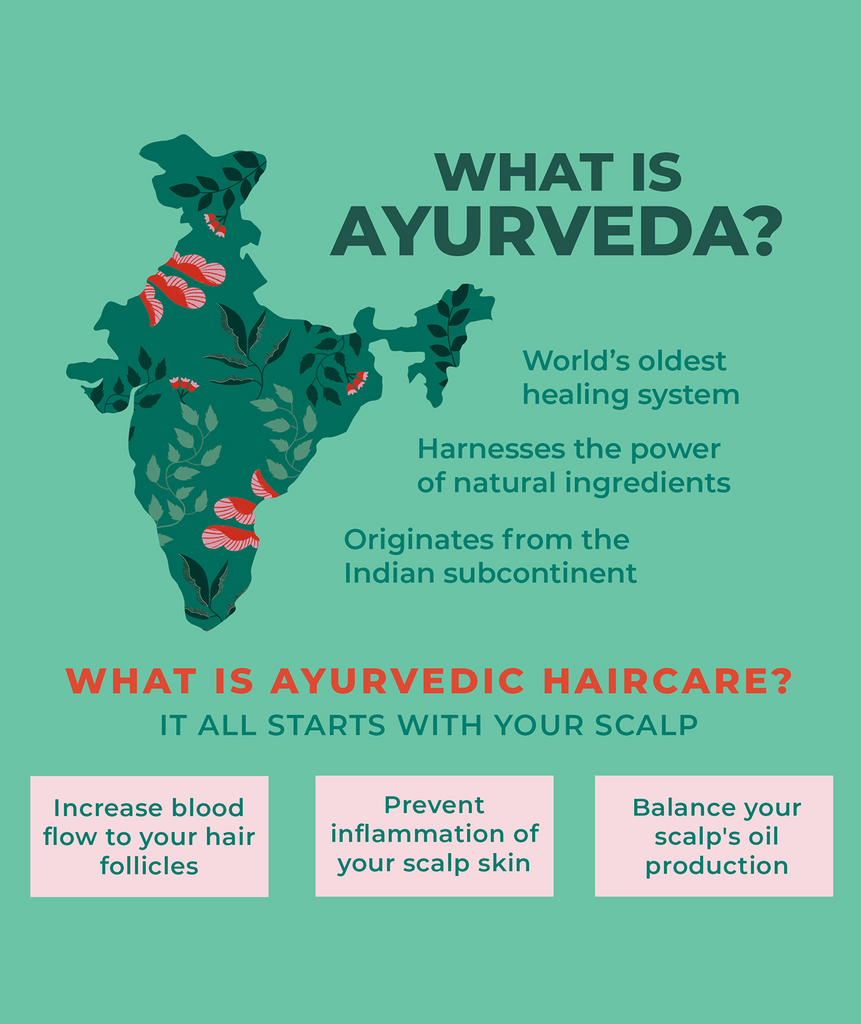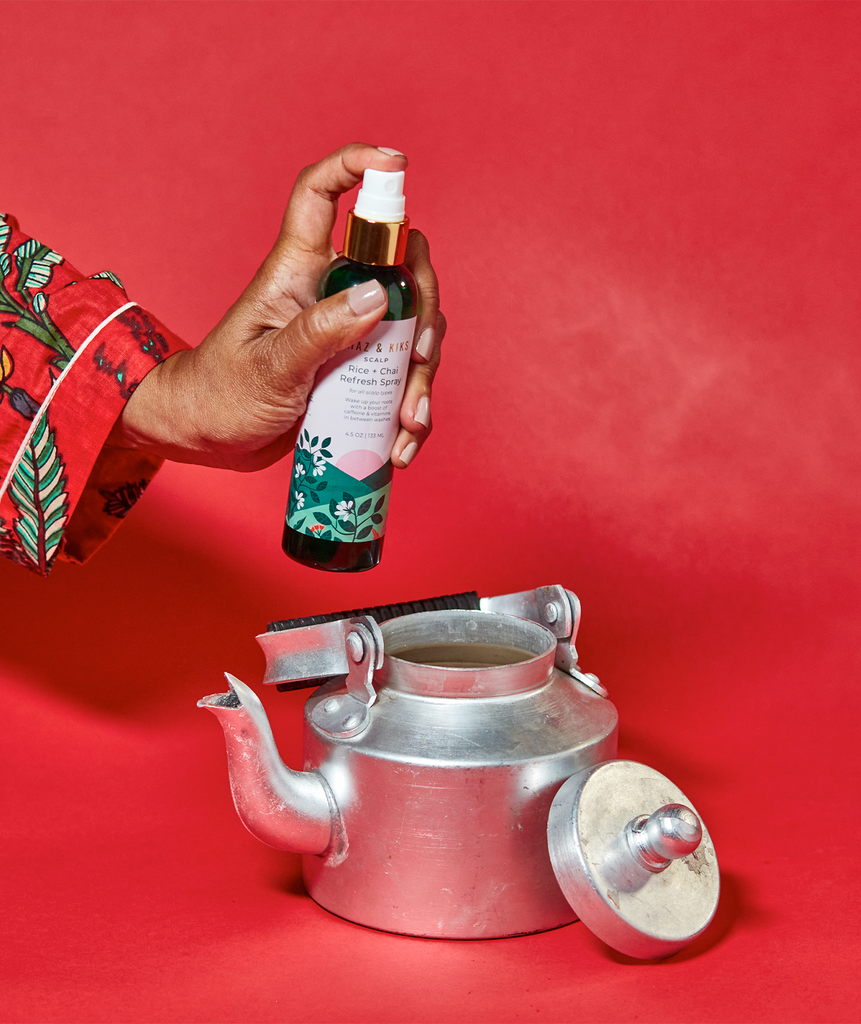 How to Use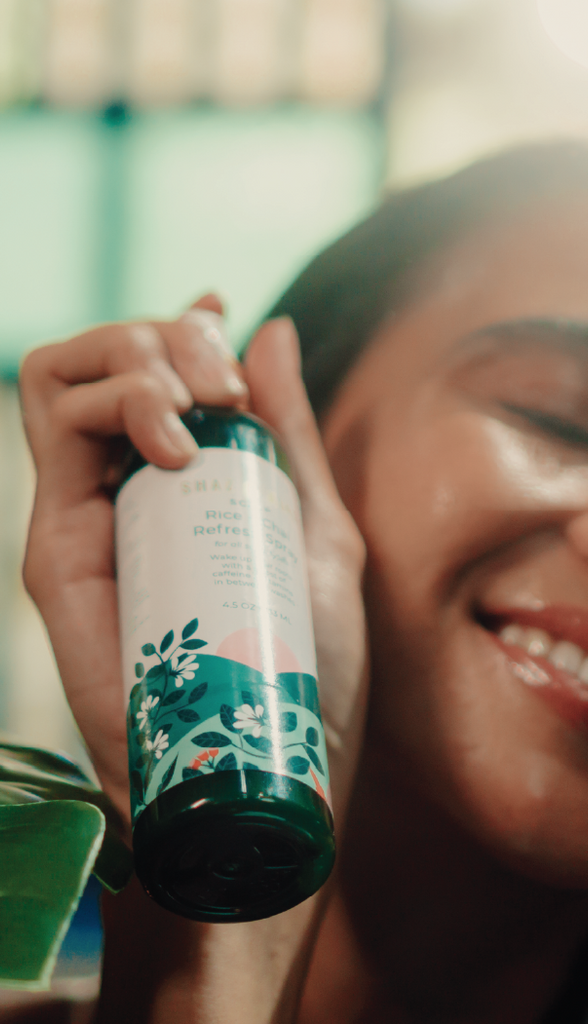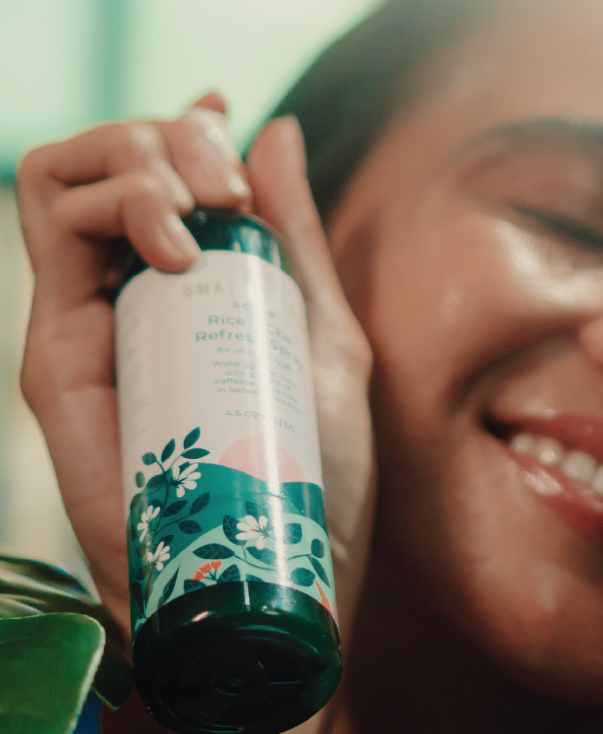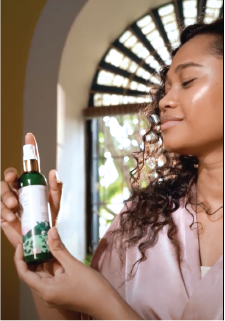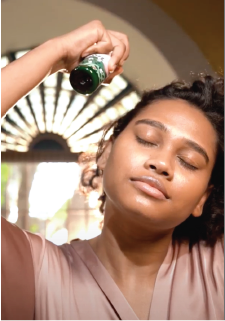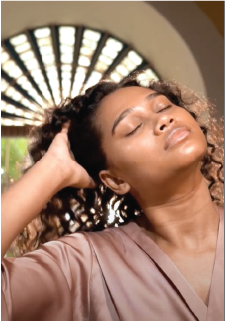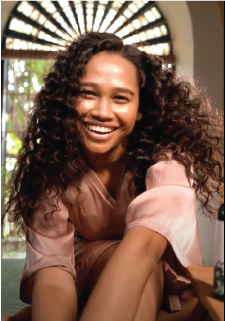 HIGH performing ayurvedic ingredients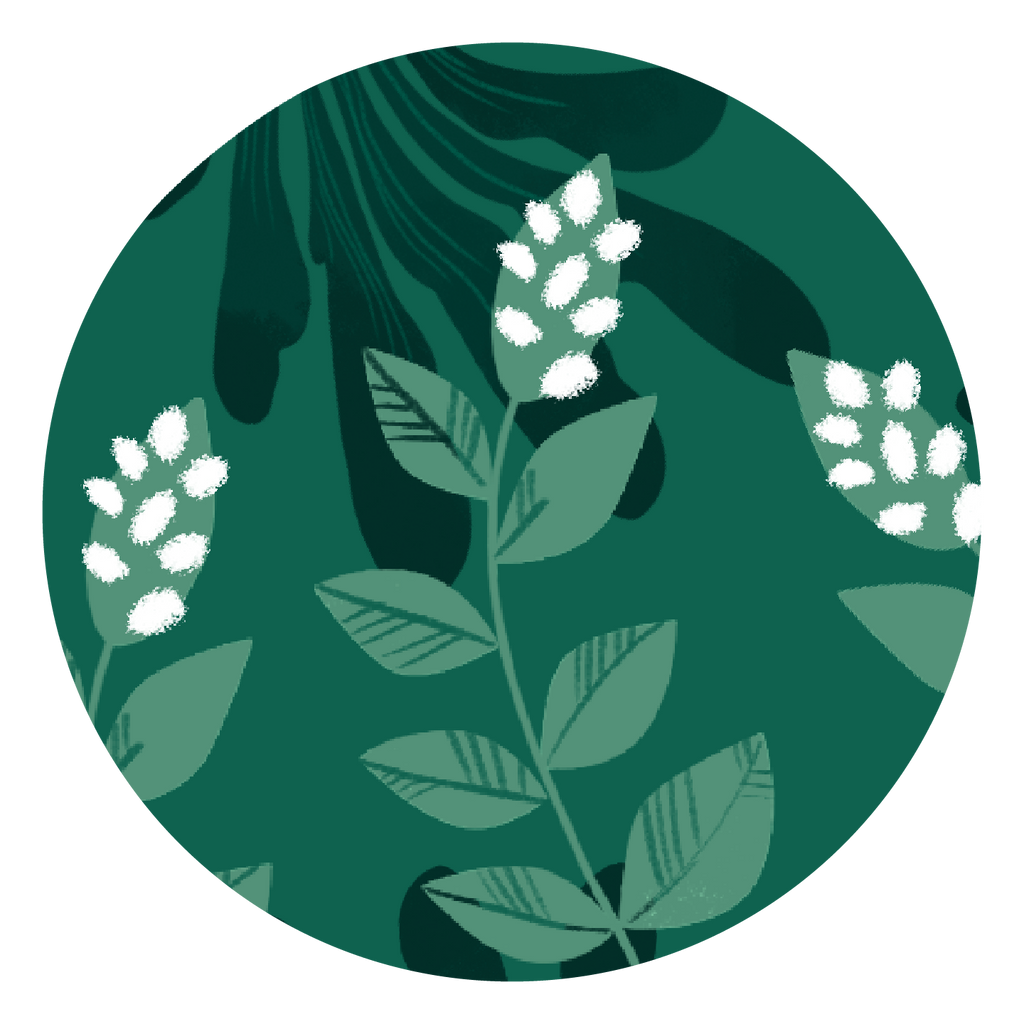 RICE
Rice starch absorbs excess oil without over stripping your skin, while Rice water is rich in amino acids and vitamins to help strengthen your roots and strands.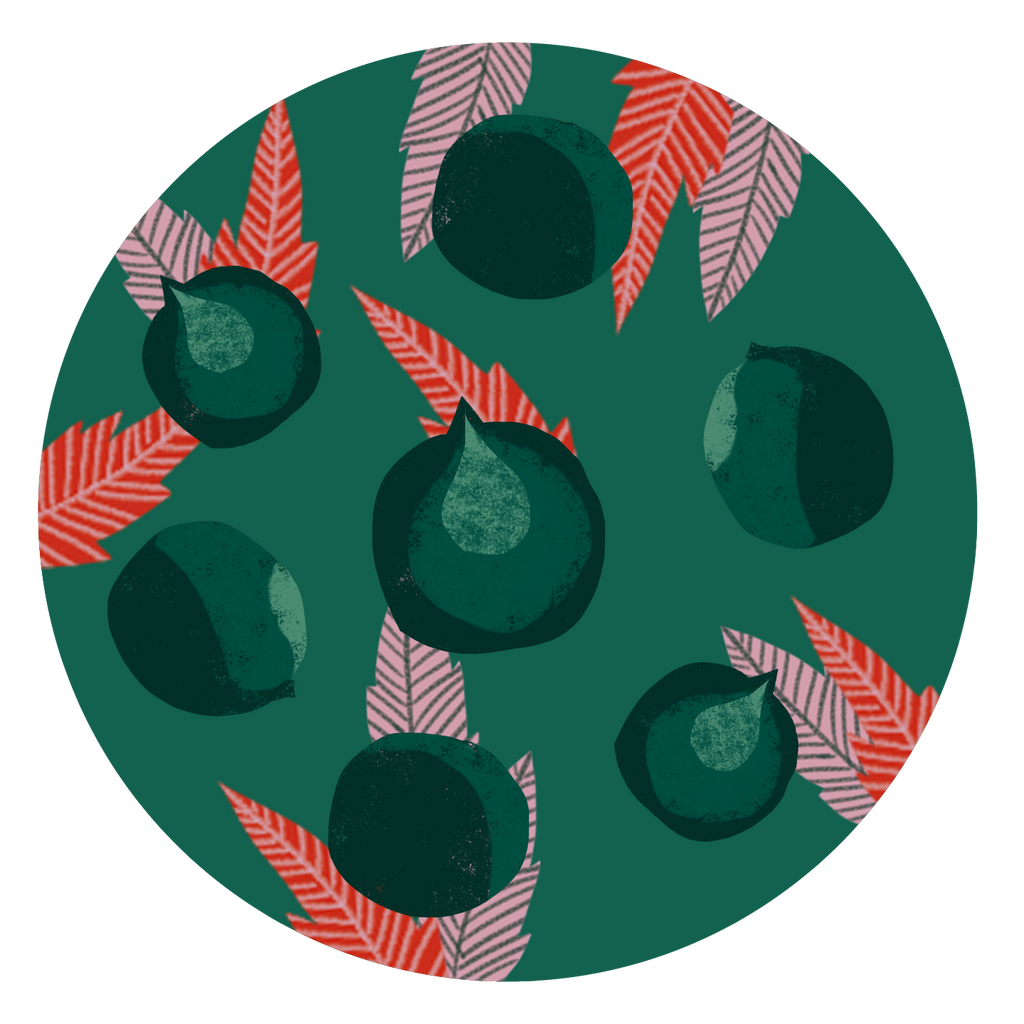 REETHA SOAPNUTS
Nature's natural soap, Reetha has been used in ancient shampoo for centuries, with its stellar ability to gently cleanse the scalp.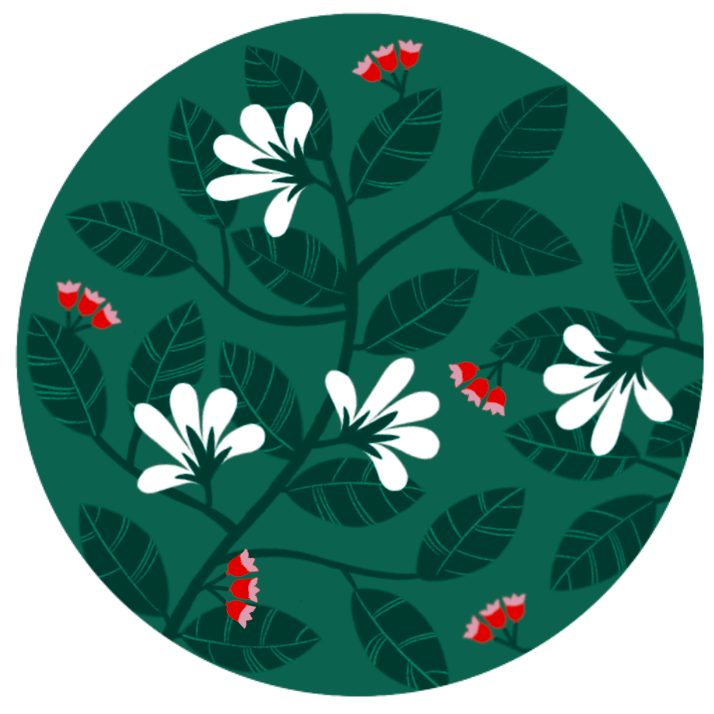 BLACK ASSAMESE CHAI (TEA)
Rich in caffeine, which is clinically proven to help restore hair growth, and polyphenols that increase shine and hydration.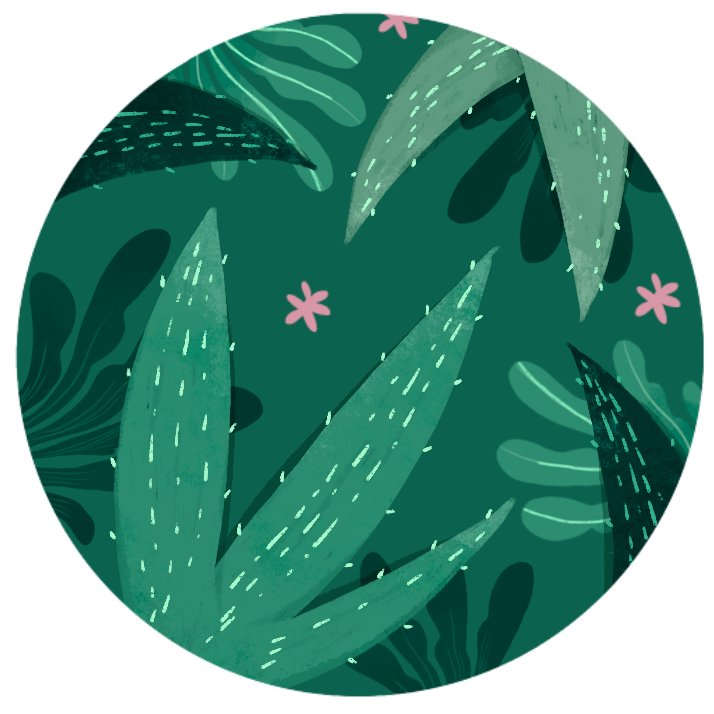 ALOE
Contains an enzyme that breaks down fat, helping to balance a greasy scalp, while anti-inflammatory properties reduce itchiness and sensitivities.