The Right Oil For Your Hair Type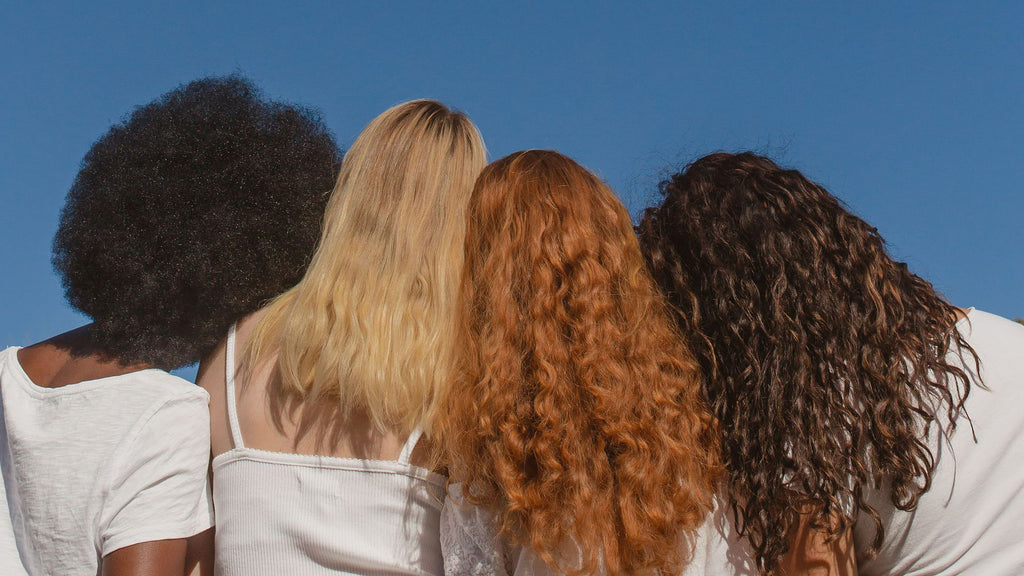 Oils extracted from nuts, seeds, and fruits are an important ingredient group when striving for healthy hair—some even call it liquid gold for the hair! Besides making your hair stronger from the root, applying oils on your strands makes them smoother and stronger, and boosts movement and flexibility. Whether you're dealing with a specific hair and/or scalp problem or you rock good hair days, oiling your hair is an important ritual that builds and maintains your hair and scalp health. 

We'll have many posts diving deep into all the different aspects of hair oils (it's the base of our first product we're launching), but for this article we want to give a quick rundown of its benefits and then address a question we get all the time—what oil should I use for my hair? 

First, what plant-based oils can do for the hair and scalp:
- Effective way to get nutrients right to the hair roots (hair follicles)
- Supply moisture to your scalp—helpful especially if you suffer from dry scalp
- Provide antibacterial and antimicrobial properties that can help with dandruff or any other fungal scalp condition
- Help stimulate hair growth by balancing oil production and keeping scalp buildup at bay—basically a healthy scalp is a key factor is hair growth
- Oils are an emollient, meaning they soften, moisturize, and enhance the ability for hair to lock in moisture
- Form a protective barrier around your hair strand so they can keep the good stuff in (protein) and keep bad stuff out (overabundance of water, products, heat, environmental damage)
As you can see, there are many, many benefits of oiling your scalp and hair. But just any old oil doesn't do the job—you need the right oil to address your specific needs. And the best is creating a mix of hair oils and essential oils.

Overall Tip: To apply any of the treatments below, on dry hair massage a bit of room temperature or slightly warmed oil to your roots and scalp, working it down to the tips like you would with conditioner.  Let it soak in for at least 20-30 minutes, then wash your hair.

The MVP: Coconut Oil
One of the most well-known oils that benefits many hair types, coconut oil. It's a favorite because it has the intense moisturizing capabilities—the chemical structure of coconut oil has the highest penetration ability into the hair strands, strengthening and moisturizing it from within. As the oil contains a high level of antioxidants and offers antibacterial, antiviral and anti-fungal properties, it's ideal for fighting an infection or fungus, improving the overall health of your scalp. If coconut oil works for your hair, we recommend it being the base of any oil mix. 

The One for Dry Scalp: Jojoba Oil
One of the most attractive qualities about jojoba oil is that its make-up closely resembles that of our scalp's natural sebum. That makes it an ideal oil for scalp massages and helps with dry scalp. It can clear up sebum and dead cell buildup by penetrating into the hair follicles and lifting up the debris which then washes off easily. It works extremely well as a sealant over water-dampened hair—so if you have dry and/or damaged hair, this is a good one to also massage in after you wash. 

The One for Fine(r) Hair That Doesn't Weigh It Down: Jojoba Oil & Sweet Almond Oil
If you're looking for a lightweight oil that won't weigh down fine strands, your best solution is jojoba and sweet almond oil. They both work well as a light sealant, whether you use it only for dry ends or as a full-head oil massage. 

The Frizz Fighter for Thicker Tresses: Olive Oil, Argan Oil & Avocado Oil
All 3 oils are great solutions for dry, brittle, coarse and/or damaged hair. They are thicker in consistency and are able to penetrate drier hair, which usually has more pores. Filled with antioxidants, vitamin E, and fatty acids, these oils help nourish and soften. 

The Add-Ons: Mix in a little bit of these oils into the carrier oil of your choice from above
Castor Oil—Incredibly thick but helps promote hair growth and super moisturizing
Rosemary Essential Oil—Helps blood flow to the scalp
Tea Tree Essential Oil—Antibacterial properties help unclog and clear hair follicles. If you suffer from an oily scalp, drop a few in.