Multani Mitti: Why Hair Clay Is Your Answer to An Oily Scalp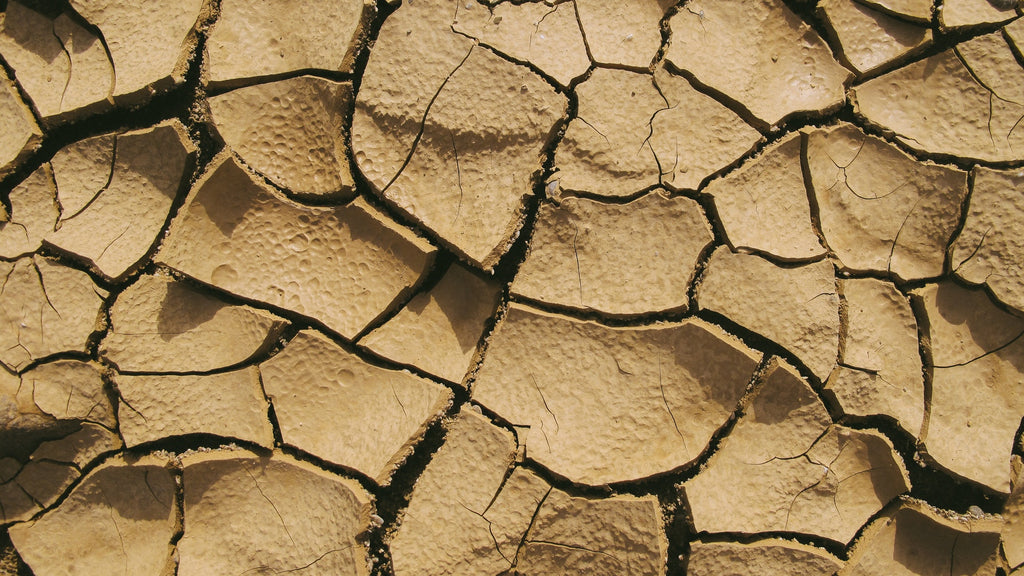 Step up your hair care regime with Multani Mitti: an Ayurvedic hair clay for an oily scalp
From deep-cleansing pores to treating dandruff and removing impurities, Multani Mitti, or Fuller's Earth, has innumerable benefits for skin and hair alike. Scroll ahead to know how this ancestral hair clay has benefited people over the years and how you can add it to your hair care routine to get rid of the greasy scalp.
What is Multani Mitti?
Multani Mitti or "mud from Multan" has a deep history. The name comes from a city in Pakistan, where the clay was first found, and is a mineral-rich hair clay that has been passed down through generations for its tremendous benefits. Ancient traders who passed through Multan would mix it in water or use it in a powder form to remove dirt and oil from their skin and hair. For centuries, this Ayurvedic remedy has been used as a natural hair cleanser in South Asia. It is an age-old beauty ingredient that has been widely used for its conditioning properties as well. So, if your grandmother and mother are vouching for this magical ingredient, they are not wrong.
What are the benefits of Multani Mitti for hair?
While Multani Mitti is suitable for all hair types, here are five benefits that make this miracle hair clay particularly beneficial for the oily scalp:
1. It improves blood circulation
Oily hair can cause hair loss by attracting dirt and dandruff that can clog pores and halt healthy hair growth. Applying Multani Mitti to hair aids in the stimulation of dormant hair follicles, thus boosting blood circulation in that area. This ensures that the hair derives all the nutrients and oxygen that it needs to stay healthy, resulting in less hair fall, voluminous hair and fewer bald patches 
2. It eliminates dirt and product build-up
Multani Mitti is a natural cleanser. Its absorbent properties soak up sebum. Moreover, it purifies and protects the scalp by gently eliminating impurities, excess oil, product build-up, dirt and bacteria, without stripping the natural oils of the scalp. Unlike chemical products, the minerals in this natural hair clay ensure that the scalp is not only clean but also hydrated, bouncy and dandruff-free.
Try our Balancing Clay Hair Cleanser, an award-winning shampoo that contains Multani Mitti and other nutrient-rich Ayurvedic ingredients which absorb excess oil and dirt without disturbing the moisture balance of the scalp. Plus, it is suitable for all hair types and is free of sulfates, silicones, parabens and synthetic dyes.
3. It contains conditioning properties 
After using shampoo, the scalp may produce more oil to compensate for its loss. The deep conditioning properties of Multani Mitti hydrate and condition the hair without making the scalp greasy. This hair clay can act as a shampoo as well as a conditioner when combined with the right ingredients. It can rid the scalp of excess oil while keeping dry and frizzy strands hydrated, smooth and silky. 
4. It removes dandruff
Too much oil on the scalp may lead to dandruff as excess oil causes skin cells to build up and then shed. Multani Mitti cleanses the scalp and hair of excess oil and dirt which together can serve as a breeding ground for bacteria, resulting in dandruff and itchiness in the scalp. Furthermore, this miracle ayurvedic hair clay is supercharged with hair-loving minerals that boost the health of the scalp by eliminating dandruff and flakiness. One such mineral in Multani Mitti is aluminum silicate, the super absorbent properties of which help remove excess oil from the scalp, thus averting dandruff. 
5. It helps treat split ends
For those with oily scalp but dry and damaged ends, Multani Mitti can be an absolute savior. It will not only cleanse the scalp of excess oil but will also help treat split ends by allowing the hair shaft to retain moisture. This excellent hair clay contains hydrating properties that can seal the ends and restore the glossiness of the hair. Moreover, it nourishes and strengthens the hair follicles resulting in smooth and shiny tresses.